Les Bijoux Indiscrets
Les Bijoux Indiscrets is a gallery of objects that hold bodies. Subduing eyelids and locking smiles, wetting epidermis and extending the penis, the bijoux change faces into golden masks, lifting breasts and replenishing buttocks. Cosmetic orthopedics moves digital post production from pixels to complexion, while ensuring eternal youthness and peace of mind and promising long-term satisfaction with chemical formulas, synthetic colored shells, and lovely words.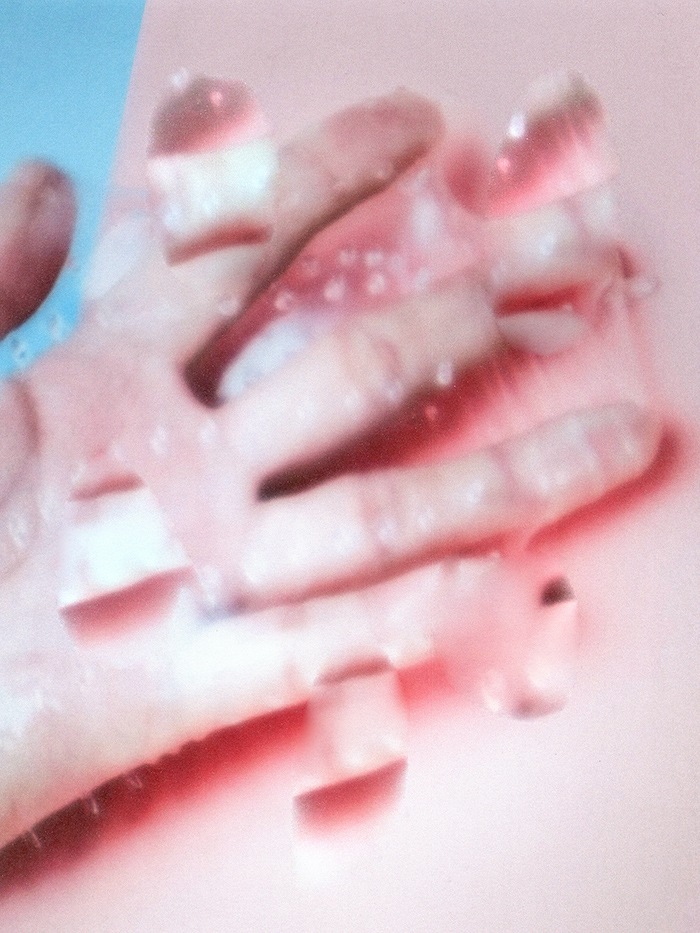 Claudia Petraroli
(Teramo, IT, 1987)
She is an Italian visual artist based in Milan. After a Bachelor in History of Arts she completed a MA in Photography at the Brera Academy of Fine Arts. Her research is focused on the mass consumption imagery, often connected to the sphere of the sacred, with special interest in processes of production coming from subjectivity. Her practice has been oriented towards the expansion of possibilities in the use of the photographic medium since the beginning, employing 3d printing or ceramic techniques.
Her work has been exhibited in several shows in Italy and abroad, including Palazzo delle Esposizioni in Rome, Triennale in Milan and Fotografie Forum Frankfurt.
---
MONACO DI BAVIERA