Exhibition curated by Daniele De Luigi
PALAZZO DEI MUSEI
Via Spallanzani 1 – Reggio Emilia
5th May- 9th July 2017
LOOP is the title chosen for the fifth edition of Giovane Fotografia Italiana public call.
Since the last decade, we have witnessed a contagious, wide use of archive photos in contemporary art, a practice consolidated in recent years as more and more pre-existing documents are integrated into newly-produced images, thanks to how these resources are easily available and accessible.

As time turns into a loop, past photographs redefine our present, while present photographs re-interpret our past and imagine our future. All together, these images end up feeding into a huge archive, which in turn shapes a new form of knowledge that is no longer rigidly organized, but open and fluid.

The idea that an old photograph constitutes an unfathomable mystery, turns into a desire to give it new life in a subjective, sometimes consciously arbitrary way, marking the decline of the conviction that photographic images are signs that can only be decoded in one way.
The seven photographic projects were selected by a jury composed of Daniele De Luigi, curator of Giovane Fotografia Italiana; Carine Dolek, Circulation(s). Festival de la Jeune Photographie Européenne; Michael Weir, Belfast Photo Festival.
Selected works
EXERESI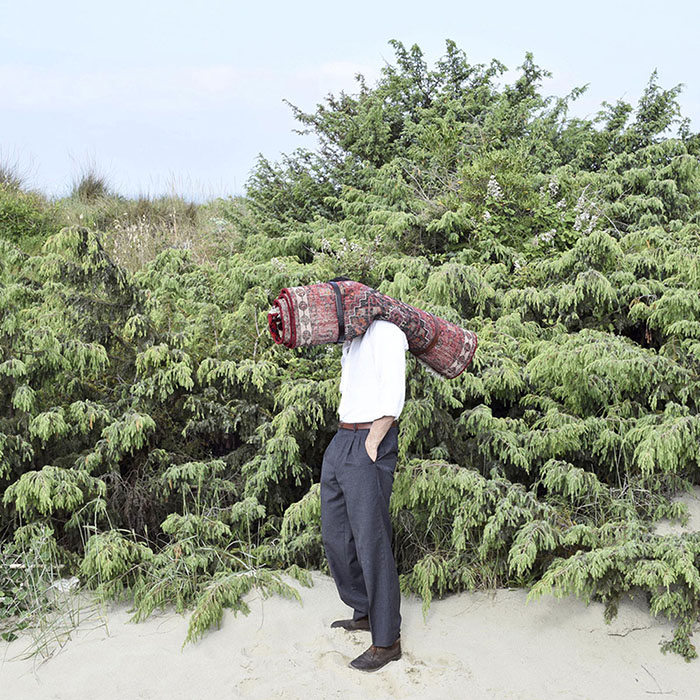 AZIMUTHS OF CELESTIAL BODIES
OS ARGONAUTAS
L'ORDINE DELLE COSE
IN SECONDO LUOGO
LA PREGUNTA DE SUS OJOS
THE Y