Young Italian Photography was founded in Reggio Emilia in 2012 in collaboration with the national network GAI – Association for the Circuit of Young Italian Artists, as part of the European Photography Festival.
In 2014 began the partnership with Circulation(s). Festival de la jeune photographie europeénne in Paris, the most important European festival dedicated to photographers under 35 years of age. In 2016, international partnerships expanded thanks to the collaboration with the network BJCEM – Biennale des jeunes créateurs de l'Europe et de la Méditerranée and through a partnership with the Encontros Da Imagem festival – International Photography Festival in Braga. The Belfast Photo Festival joined in 2017.
In 2018 Young Italian Photography was co-financed by ANCI – National Association of Municipalities of Italy and by the Presidency of the Council of Ministers – Department of Youth and National Civil Service.
The network of partners was further developed in 2019 by involving Photoworks Festival – Brighton; in 2020 with the entry of the Panoràmic festival in Granollers, Barcelona, and in 2022 with the entry of the Fotofestiwal Lodz, Poland.
The 2020-2021 edition is part of the partnership with the Municipality of Cortona "Emerging Photography in Italy" co-financed by the Presidency of the Council of Ministers – Department for Youth Policies and the Universal Civil Service with ANCI National Association of Municipalities of Italy.
---
The Association for the Circuit of Young Italian Artists aims to support youth creativity through training, promotion and research initiatives.
---
Fotografia Europea is an international cultural festival dedicated to contemporary photography. The festival, created in 2006, is promoted by the Fondazione Palazzo Magnani and the Municipality of Reggio Emilia.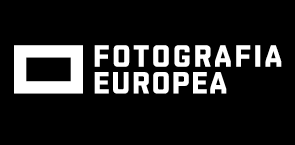 ---
Photoworks is an international platform, global in reach, and have provided opportunities for artists and audiences since 1995. Photoworks is a registered charity and the only organisation with a national remit for photography in England.
---
Cortona On The Move is to spread and promote contemporary photography by bringing new creative talents and novel forms of visual communication to the forefront.
---
Circulation(s) is the festival dedicated to emerging photography in Europe. Each year, at the Centquatre-Paris and satellite sites in France and abroad, it reveals the vitality of young creation and speaks for the diversity of photographic expressions through unique exhibitions and events.
---
Panoràmic promotes the research, diffusion and promotion of photography through cinema and other disciplines with which it coexists to create a context in which contemporary photographic and cinematographic production have a shared and continuous exhibition space.