LIQUIDO
Water dreams of itself.
The concept of identity, like reality itself, has multiplied, has become expanded, opening up space for a world not clearly defined, where fixity is replaced by a variety of possible forms.
Everything can be constructed and deconstructed at our pleasure, but the flipside of this is an ever-more individualist society where social ties are becoming ever-more liquid and instable.
In the contemporary Western world, society is becoming more and more fragile: the individual, distant from others, is left free to assert herself but lacks any reference points to use as guidance or identify with.
The individual is thus liquid, she can continually re-assert herself according to her whims and fantasies. But in absence of the capacity to find its own form, this individuality assumes the form of the "recipient" that momentarily contains it.
It is, then, an individuality in constant mutation, capable of finding itself anywhere, but never staying in one place for long.
Project presented in Giovane Fotografia Italiana #08 | RECONSTRUCTION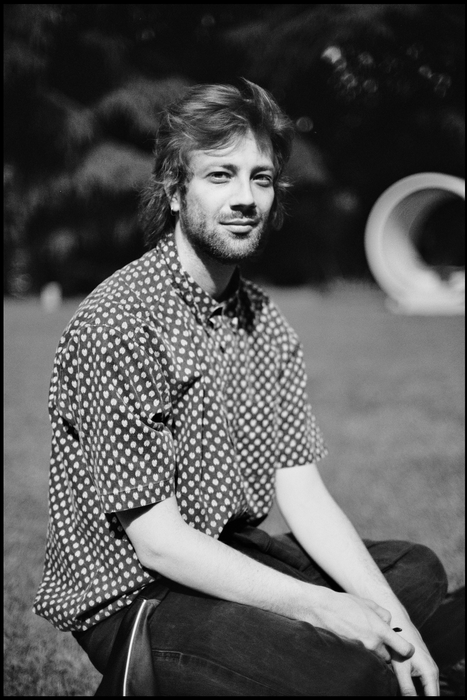 BIO
Domenico Camarda
(La Spezia, IT, 1990)
Domenico Camarda studied communications at the University of Bologna and photography and visual design at Milan's NABA – New Academy of Arts.
In autumn 2014, he moved to Lisbon where he began to work for the publisher Pierre Von Kleist Editions and the Pedro Alfacinha gallery. This experience gave him the chance to develop his interest in author photography and art publishing.
In 2015 he moved to London to work for the photographer Amelia Troubridge as her assistant, editing and designing the layouts for her most recent publications. He currently lives in Turin where he works in a freelance capacity.
Camarda's artistic practice explores themes such as the construction of individual identity, reflecting on what it means to be contemporary in today's world. Creating a series of evocative and dream-like images, Camarda seeks to raise questions and provoke contemplation rather than give simple responses. His work has been exhibited nationally and internationally, and he was chosen in 2019 by CAMERA – Centro Italiano per la Fotografia for the second round of the Futures – European Photography Platform project.
---