Supervision
With Supervision Irene Fenara presents a selection of images taken from surveillance cameras, and saved from the continuous stream that erases them every 24 hours, underlining the contrast between a highly functional activity and an equally powerful aesthetic. The aesthetics of surveillance, supervision and control are realised through devices that frame the amplified vision. The relationship between the observer and the observed is marked by the entry into a world of post-privacy, through the use and dissemination of protected data, extrapolated from their context of origin.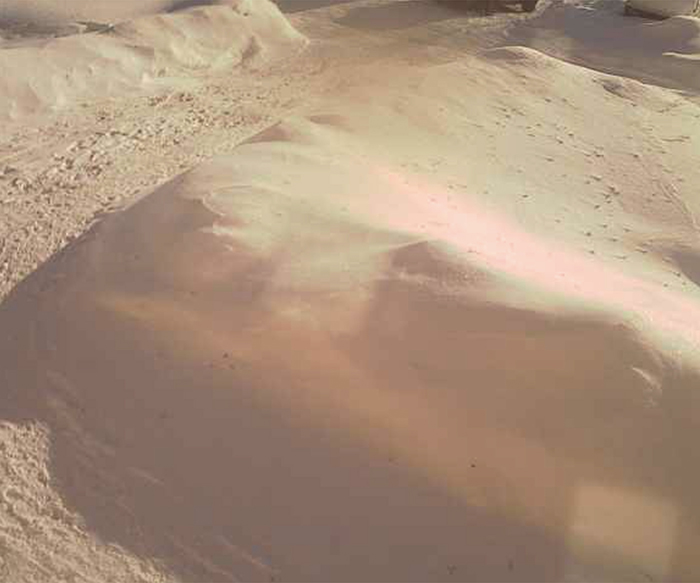 Irene Fenara
(Bologna, IT, 1990)
Irene Fenara's work investigates the gesture behind every photographic operation: watching. In particular, she observes and interprets the way machines look. There are hundreds of mechanical glances in front of which we pass every day. Irene Fenara focuses on surveillance cameras.
Her work has been exhibited in public and private institutions such as Fondazione Prada Osservatorio, Milano 2016, Fondazione Fotografia, Modena 2017, MAMbo – Museum of Modern Art, Bologna 2018, Palazzo delle Esposizioni, Roma 2018, Kunst Merano Arte, Merano 2019, Villa Merkel, Esslingen 2020, MAXXI, Roma 2021, Triennale, Milano 2021 and MACRO, Roma 2021.
ALGIERS