Dizionario Vol.1
"The text of the dictionary has become only the legend of the photo" (V. Flusser)
Dizionario Vol.1 is the first of a series of encyclopedic collections of words photographed since 2011. The personal archive of about 1000 photographs is used as a matrix for applications in site-specific installations, where the photographed words are exposed out of context, through vectorial processes and the hybridization of two dictionaries (graphic and photographic, commercial and semiotic). Exploring the boundaries between writing, photography and sculpture, Massaro creates an abstract image, referencing both the contemporary mediascape and the history of pictorial art and iconotext (image-word).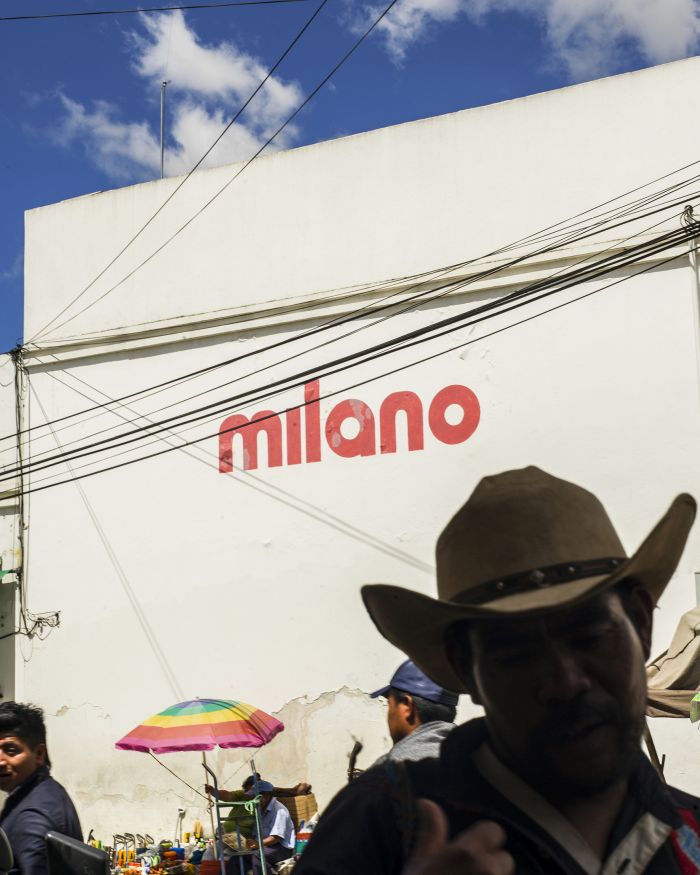 Luca Massaro
(Reggio Emilia, IT, 1991)
Artist, photographer and co-founder of Gluqbar, Milan. During a degree in Foreign Literatures and Linguistics in Milan and Paris, he started a research at the intersection of Images and Words. His work has been exhibited at Viasaterna, Matèria, Metronom, Fotografia Europea, Museo MAR, Spazio Duale, F4, Centrale, T14, Benetton Foundation, Peckham 24, Minimum. His series were published in two monographs by Danilo Monta nari Editore and Gluqbar Editions, awarded at Cosmos Award Rencontres d'Arles, GAI. Association for the Circuit of Young Italian Artists, Premio Nascimben, Portfolio Review Düsseldorf, and featured in the Aperture Photobook Review Ideal Bookshelf. Since 2020, he's represented by Viasaterna.
---
MONTEVIDEO