2022 MARCH 26 – APRIL 3
Giovane Fotografia Italiana nel Mondo

Perspectives
The concepts of perception and representation are at the core of Giulia Flavia Baczynski's and Giuseppe De Mattia's works, as they explore the perceptive mechanisms of images, as well as the physical and mental displacement that a visual image puts into action. They do so by using constructive models: Baczynski's geographical maps and De Mattia's small objects.
IMAGINES MUNDI
Imagines Mundi is a research in which images are devices for a journey into an imaginary cosmography.
Through a series of minimal manual actions, I have manipulated the photographic surface in order to evoke other representations of the world. Here, geometric elements like dots (pierced), lines (etched) and surfaces (folded and torn) create signs for another space.
Similar to constellations, these abstract images become real matter by joining nearby dots with simple lines. The signs, impressed on paper, are transformed into patterns and geometries, representing a transposition of an imaginative thought into the real world, thus becoming an essential part of it.
OGGETTI POVERI
Oggetti Poveri is a series of collages featuring the juxtaposition of an old photograph of an object with the object reconstructed in cardboard and re-photographed mimicking the same light conditions of the original image. Within this body of work I question the concept of proportion and prospective in photography. How large is an object photographed in a place and time very far from the present? Is the subject a scale model? The card models I create are destroyed immediately after the photographic reproduction.
---
NEW DELHI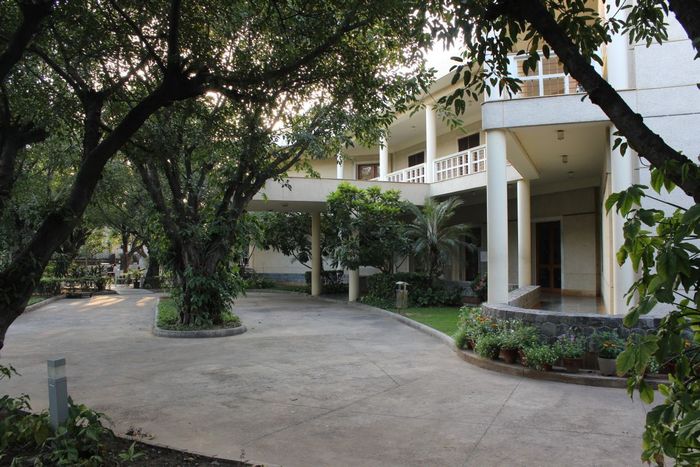 Giovane Fotografia Italiana nel Mondo
2022 MARCH 26 – APRIL 3