TRUE HOME
The project takes the form of a personal diary. A young man lies still with his head soaking in the bath while two stuffed animals seem to meet up and the women hide, some behind a lace mask, others under bed sheets. Sensuality is hinted at, displayed but disharmonious, and the subjects too are ambiguous and vaguely disquieting. Their identities are in the process of being defined, they cooperate with the camera lens but are its victims at the same time.
Project presented in Giovane Fotografia Italiana #03 | SEEING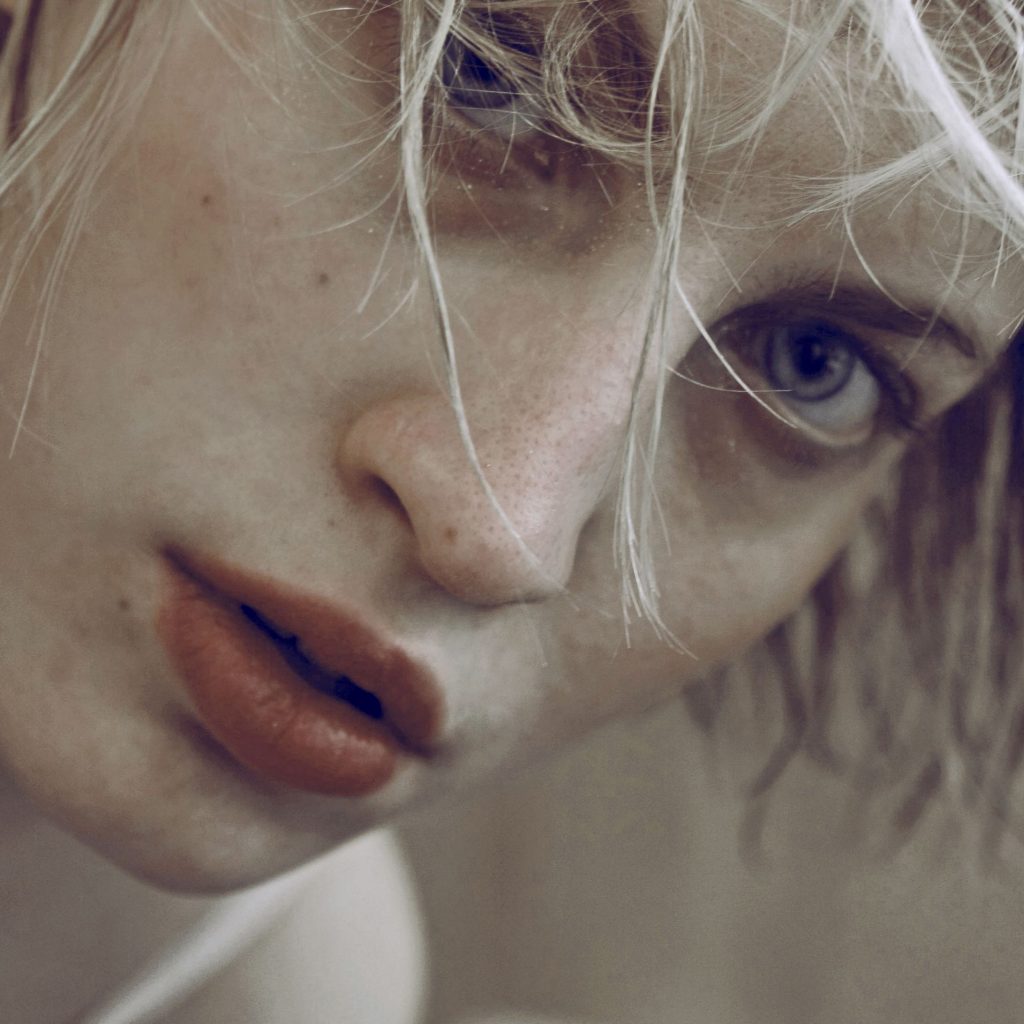 BIO
ARIANNA LERUSSI
(Udine, IT, 1986)
Working in different forms with portrait, Arianna Lerussi explores the relationship between reality and representation, highlighting the personal and subjective component which characterizes the way to view pictures and to understand them.
Arianna likes spring. Arianna dislikes color orange.
She lives and works in Reggio Emilia.