FIGLI DEGLI ALTRI
(Children of Others)
Children of Others is a research on the everyday life of what are known as "second generations", that is children of foreigners born in Italy or people residing in Italy since early childhood, explored by use of photography, videos and real-life accounts. The project originated within a broader research promoted by the Agnelli Foundation and coordinated by Daniele Cologna (Research Codes).
The work was carried out in Turin and involved 11 kids between 13 and 19 years of age, with different backgrounds (Albania, Morocco, China, Romania and Peru), portrayed by the author in the most significant and loved areas of the city.
Photography was used as a tool to promote dialogue, activating pathways in the city, and for the definition of identity and imagery. The result is an ensamble portrait of a complex generation rich of energy and tension, which is dramatically increasing in all Italian cities, contributing to a new definition of multiculture.
The project was the subject of an exhibition – the first in Italy on this subject – in Piazza San Carlo in Turin, supported by the Agnelli Foundation with the patronage of the City of Turin. In 2011, a website dedicated to the project went online, consisting of images, testimonials and videos.
Project presented in Giovane Fotografia Italiana #01 | CITIZENSHIP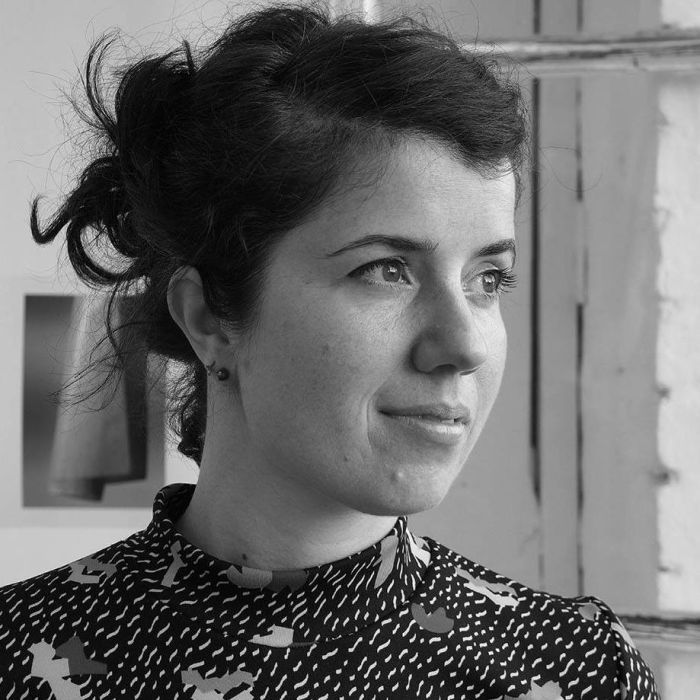 BIO
ILARIA TURBA
(b. 1978)
Ilaria Turba is a visual artist working mainly with photography, video and animation to create artworks, installations, site-specific projects and community art projects. Her works are the result of a personal experience that intertwines visual experimentation with other disciplines: social sciences, performative art, oral history and very often the result of a collaboration with other artists, artisans and professionals. Ilaria Turba's projects include workshops and/or collective processes, during the time of the creation or diffusion of her artworks, aimed at a generic audience or targeting specific groups. Her main areas of interest are: identity and collective imagery, the relationship between present and past, through objects, images, stories and places.
Ilaria Turba has presented her projects at: Centre Pompidou, Parigi; Castello di Rivoli,Turin; Manifesta13 Parallèle du Sud; Brooklyn Children's Museum, NYC; Espace pour l'Art Contemporaine L'Atelier, ville de Nantes; Museo Archeologico Naples; Museo della Triennale, Milan; Museo Fotografia Contemporanea, Milan; Casa Testori, Milan; PAC, Milan.
Prizes and artistic supports: 2018-21 associated artist at Le ZEF Scène Nationale de Marseille, 2019- I-portunus, Creative Europe (UE), ­2011 prize Fondation Varenne, Festival Videoformes; 2010 prize MOVIN UP – Gai MiBAC (Italian Ministry of Culture); 2007 prize Cinema d'autore, DECS ( Swiss-Italian Department of Culture).
---