RITORNO ALL'ISOLA DI ARTURO
"I discovered the isle of Procida thanks to its teenagers. First, through Italian author Elsa Morante's 1957 book "Arturo's island", later with the youth who now inhabit it. Inspired by Arturo, the boy-hero by the name of a star who leads, all alone, a wild and magical life in Italy in the late 30's, my project follows a group of teens to tell this delicate and tumultuous period of their lives. I am interested to observe and understand how they go through adolescence on such a small island, of only 4 square kilometers, where they no doubt grow up freer than they would in a city, but perhaps more protected and subjected to fewer stimuli. I like entering their lives, being accepted (almost) as their equal, getting to know their favorite spots and so I've discovered "a little spot of earth outside of time".
As Elsa Morante writes, I too find that Procida casts a sort of enchantment over its inhabitants who, very attached to their isle, live on a land faraway from everyone and everything, on a citrusy microcosm. Their roots are deep, sometimes they dream of faraway places, but always with the idea of ultimately returning home."
Project presented in Giovane Fotografia Italiana #07 | ROPES/CORDE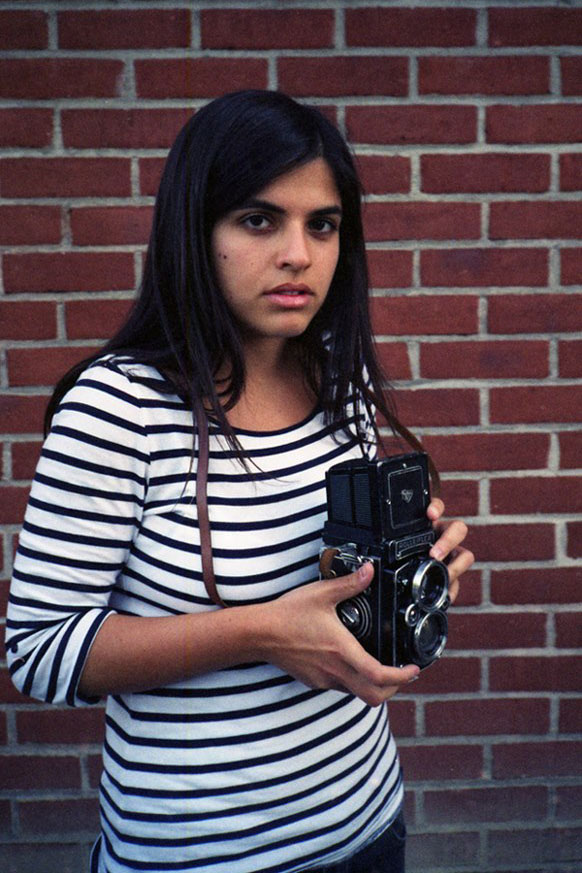 BIO
MARTA GIACCONE
(Milano, 1988)
Marta Giaccone received an MA in Documentary Photography at the University of South Wales, Newport, in 2014 and a BA in English and Hispanic American Literatures at the University of Milan, Italy, in 2011. Her work focuses on issues related to family and youth with a particular interest in the feminine perspective. Evolving through long-term documentary projects shot on medium and large format film, her practice enables a more intimate and contemplative approach.
She has had solo shows in Procida, Italy, 2017 and Milan, 2018 and has taken part in group shows in the UK, Italy and the US. She has been among the finalists of prizes; among these Burn Magazine's EPF 2017, the Lucie Foundation Emerging Scholarship, Premio Pesaresi, Premio Voglino. Her clients include D di Repubblica, Libération, DeVolkskrant, i-D.
Her images have appeared on Vogue.it, Refinery29, Il Sole24Ore, Il Manifesto and more. She has interned for Magnum Photos NYC, Bruce Davidson and Mary Ellen Mark.