REBIRTH
Either you hide or you cultivate an interaction within yourself, a contact that produces the possibility of changing one's mind. Everything is born and dies, often forgetting what counts the most in these two events: the process, the tendency to change and the resistance to it, the force that moves and makes every second of our reality alive. Resist and distort, rebuild and break up, animate and lose the energy that characterized us up to that moment. Beyond every butterfly wing, every ray of light filtered by the fog, there is an essence that through its silent swarming changes to achieve realization, in the center of the gaze that meets itself looking into a mirror. We recognize this creative miracle upset by our daily duties in the photographic figures of Valentina Scaletti: the fragile power of the human being who modifies itself, the drive to change by letting itself be changed, in a dialogue with earth and with our companions in existence.
Project presented in Giovane Fotografia Italiana #02 | CHANGE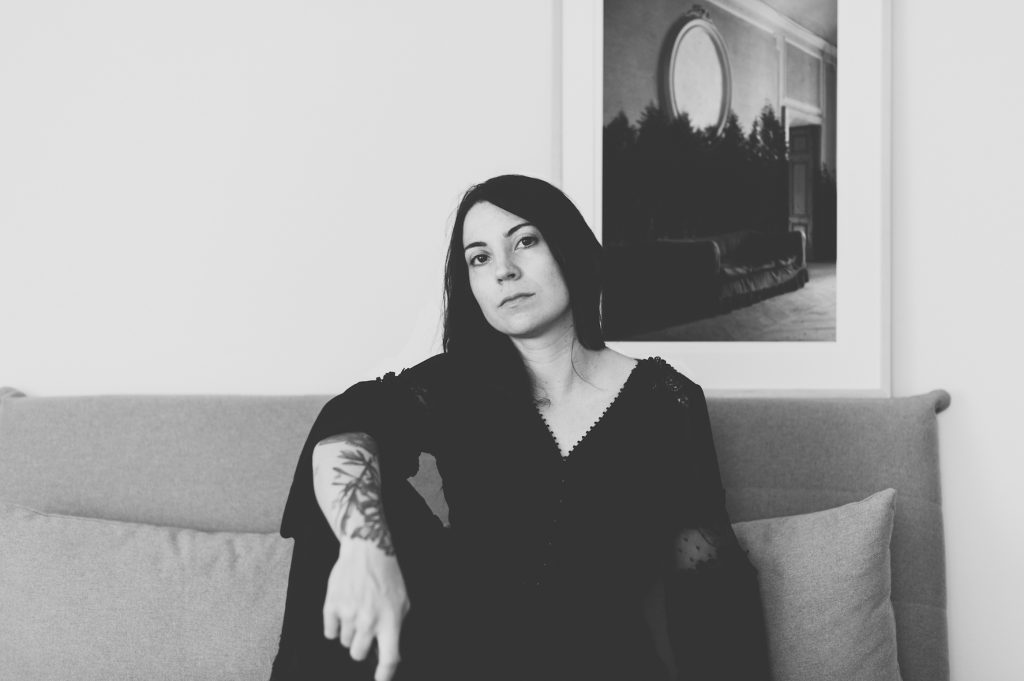 BIO
VALENTINA SCALETTI
(Parma, IT, 1983)
After her studies in the Science of Archiving Cultural Heritage, she graduated in 2008 in Sculpture at the Academy of Fine Arts in Bologna. In 2009 she exhibited her work My secret Garden & Alice at the Parma 360° cultural association, in 2011 she presented Flirt at the Made in Art cultural association, also in Parma, and in 2012, in collaboration with the Parma Young Artists Archive, she exhibited at Caffè del Prato. Also worth of attention was her exhibition within the curatorial project 515' by Federica Biancone (Arte Accessibile Milan) and her participation in the performance "Take-Away Stories: Take and Read Them All", together with the artist Erjon Nazeraj and Lunatici cultural association.
---
valentinascaletti.com