ALMA. For Getting Rid of All
ALMA is a large series of images shot in Alma, a small town in Northern Quebec. I spent a month in that cold town, whose name means 'soul' in Spanish. My research took place in a residence for elderly people: collecting traces of memories, taking polaroids, recording voices, memorizing faulty and distant tales, trying to glimpse at what is left when you think of getting rid of everything, tattooing prayers of remembrance with spelling errors on thin, wrinkled, transparent, old skin.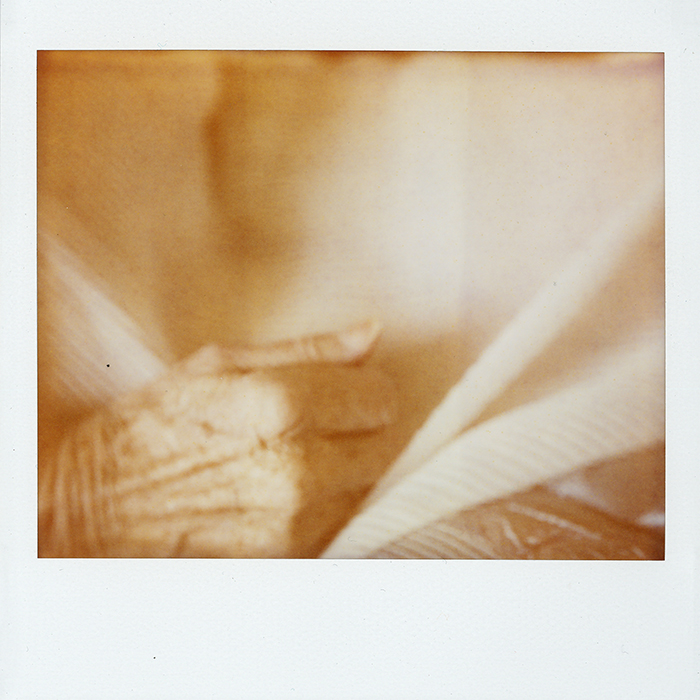 Michela Depetris
(Cuneo, IT, 1984)
Michela Depetris studied visual arts and performance practices in Italy and Spain, meeting the work of many different artists such as La Ribot, Xavier Leroy, Paz Rojo, Camille Hanson, Ester Ferrer, Silvia Calderoni/Ilenia Caleo, Motus, Kinkaleri, Cesare Petroiusti, Matthew Barney. She works at the crossroads of visual arts, performance and choreography, often using music, sound/voice and videos as media to connect, touch and involve the audience. She investigates the idea of visible and invisible, exploring the connection between intimacy, gaze/vision, perception and vulnerability, using images and sometimes words, trying to re-create and discuss our complex approach to the present/future/past from a feminist/transfeminist/queer perspective.
---
MAPUTO