EXHIBITION November 3 – 30, 2022

OPENING November 3, 2022 at 5.30 pm
The project will be presented by
Gianni Bardini- Ambassador of Italy to Maputo
Luca Vecchi – Mayor of Reggio Emilia
Giovane Fotografia Italiana nel Mondo
Stories
The endless narrative potential that marks the photographic medium allows to tell different stories in very different ways. Michela Depetris uses the directness of the Polaroid instant films to create an intimate fresco. Serena Pea visually recreates the tales of a friend about something that cannot be seen. Ilaria Turba invites us to use our imagination to partake in the stories and desires of the subjects of her portraits.
ALMA. FOR GETTING RID OF ALL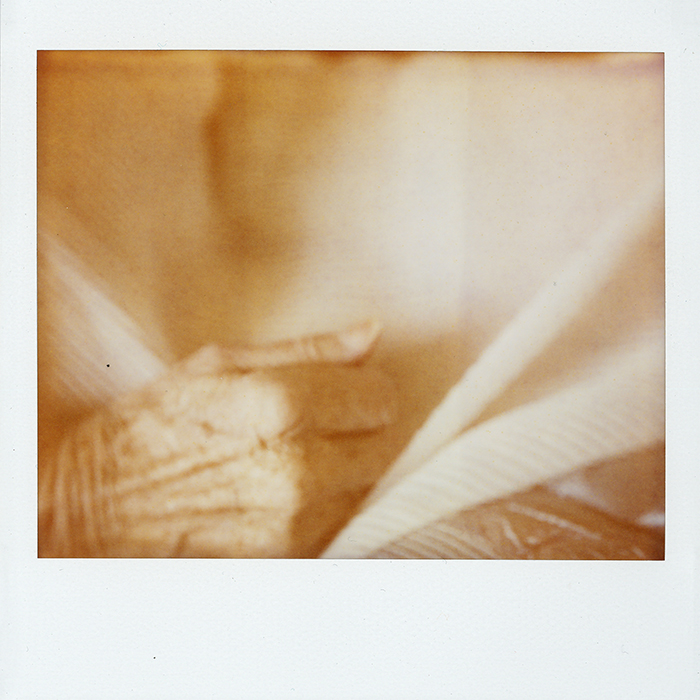 ALMA is a large series of images shot in Alma, a small town in Northern Quebec. I spent a month in that cold town, whose name means 'soul' in Spanish. My research took place in a residence for elderly people: collecting traces of memories, taking polaroids, recording voices, memorizing faulty and distant tales, trying to glimpse at what is left when you think of getting rid of everything, tattooing prayers of remembrance with spelling errors on thin, wrinkled, transparent, old skin.
SONGÜL
Songül is a story inspired by the true account of a teacher that left for compulsory civil service in eastern Turkey, on the border with Syria. The protagonist's words, extracted from the emails that she and Serena Pea exchanged over three years, assume, in a lean and simplified English, the telegraphic form of the caption accompanying a story with dreamlike images and, because of the contrast, extraordinarily realistic. The photographs were taken starting with the models specially created by the set designer Alberto Nonnato.
LE DÉSIR DE REGARDER LOIN
Le désir de regarder loin is a community art and photography project about 'the desires to look further' of the Northern neighborhoods in Marseille, traditionally considered as underprivileged and dealing with drug and violence issues. The word 'desire' means 'without stars', for Ilaria Turba this 'starless' state is a chance to 'orientate oneself differently in this time of crisis', and try to 'move towards common horizons', 'to look further' as an invitation to change perspectives. This project is the result of a three-year residency at the ZEF – scène nationale de Marseille and was presented at Mucem Museum in Marseille in june 2021.
---
MAPUTO